According to the government, under the financial relief bill signed on Friday, "the average worker who has lost his or her job will receive 100 percent of their salary for up to four full months."
But when will we see it? Millions across America have now lost their jobs, how and when will we see the support from the government come into action?
Keep scrolling to find out more…
The government has made a lot of promises over the last month.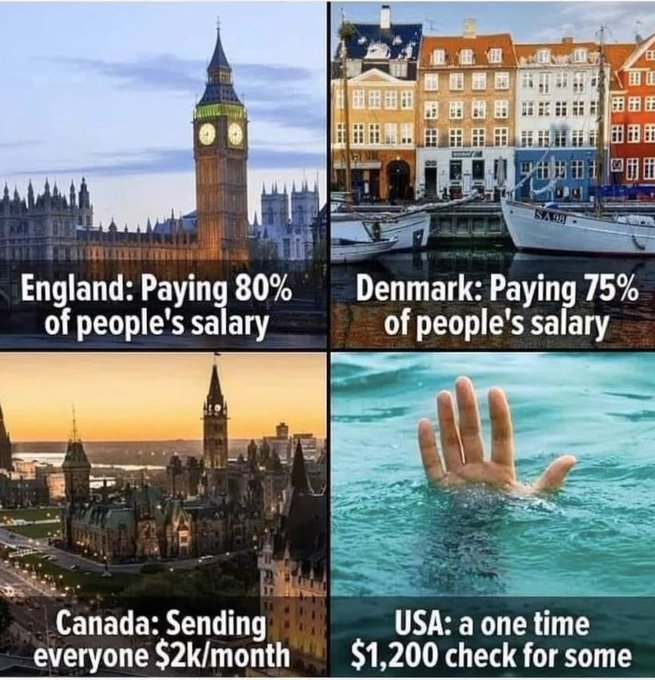 But what does it all really mean for you and me?
The blanket economy devastation has prompted a fierce debate.@realDonaldTrump
"The States have to get the money to the people who need it." @MariaBartiromo And FAST!
How long can the country stay closed for business?
President Trump expressed optimism in late March.
Saying that he might be able to tell workers to get back to business by Easter, April 12th.
But that's now looking unlikely.Scott Dworkin✔@funder
BREAKING: Gov Cuomo says New York will run out of supplies for medical professionals unless he gets immediate help from Trump. What is it that Trump doesn't understand? The slower he moves, the more Americans get sick. The less he does, the more Americans die. Do your job Donald!
Trump eventually changed his tune when scientists and doctors discouraged the idea, saying it could prolong the crisis and make more Americans sick.
Now, the White House says guidelines will remain in place until the end of April.The White House✔@WhiteHouse
"Every citizen, family, and business can make the difference in stopping the virus. This is our shared patriotic duty." — President @realDonaldTrump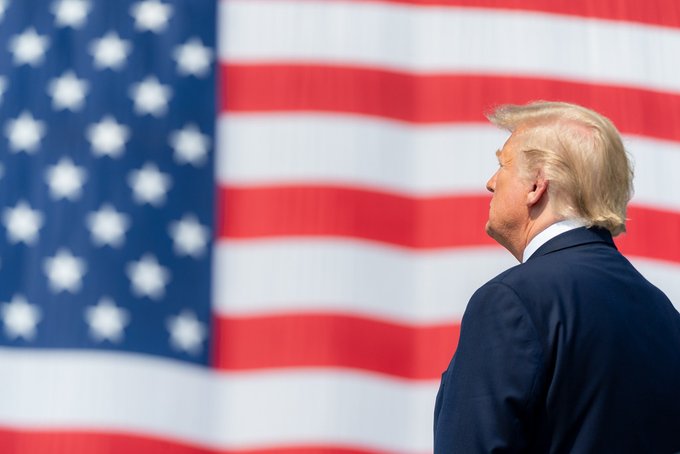 Recommending that all Americans continue to shelter from the virus.
But new estimates have been released.The White House✔@WhiteHouse
The most important thing Americans can do for one another is practice the mitigation strategies in the President's guidelines.
The White House coronavirus task force shared on Monday, that even if the rate of infections and death tolls peak in April, the virus will still be prominent in May.
The secretary of Labour, Eugene Scalia, can't give us answers.Secretary Scalia✔@SecGeneScalia
The #FFCRA and its unprecedented paid leave provisions reflect @POTUS's commitment to supporting American workers and their families. @USDOL has now issued a rule that will help businesses comply with the new requirements.
He said earlier this week that the six hundred dollar boost to unemployment checks would be delivered to states this week.
But he couldn't say when people would actually start receiving the money.Joe Biden✔@JoeBiden
The American people are rising to meet this moment. We need our president to do the same.Lost in Words…he/him@LostinWords4
Tell us again that the system works, Joe. Tell us it works when our sitting president is willing to sacrifice actual, real lives to boost the stocks of his cohorts. Tell us it works when corps get 500 billion dollars and the poorest of us get a single 600 dollar check. Tell us.
The Treasury Department has said that it expects small businesses to be able to apply for emergency loans by Friday.
It won't ever have to be repaid.Treasury Department✔@USTreasury
As long as the money is used to cover paychecks and other expenses that will enable them to stay in business, such as paying rent.
The economists didn't expect it to be this bad.Wendell Potter✔@wendellpotter
As a former insurance exec I knew my old industry was out of touch, but this is bad: The industry got some rightwing economists to say how great it is that health insurance in America is linked to employment… as untold millions are filing for unemployment due to #COVID19.
Those who have studied the unemployment statistics expected it to be a bloodbath, but the reality is so much worse.
The American job market is imploding like never before.Peter Daou✔@peterdaou
6.6 MILLION AMERICANS FILED FOR UNEMPLOYMENT LAST WEEK.

Double what economists expected.

People are losing health insurance, can't afford rent, mortgages, food.

OUR SYSTEM IS A CATASTROPHE FOR WORKING PEOPLE.
Over 6.6 million people filed for unemployment for the first time just last week, which is even worse than the historically unprecedented 3.3 million claims the week before that.
It's a mushroom cloud of bad economic news.
It was the Bureau of Labor that released the new jobless total on Thursday morning.
It exposes the extent of the current economic devastation.Molly Jong-Fast✔@MollyJongFast
The pandemic has left millions of workers secluded at home, bringing everyday life as we know it to a standstill.
It's only getting worse.
The figures suggest that roughly 10 million Americans have lost their jobs over the last two weeks.
Economist's estimations were completely off.
Morgan Stanley had expected a number closer to 4.5 million, whereas Goldman Sachs estimated roughly 5.5 million. The reality is, it would be more accurate if you added both their estimates up.
They have been left wondering how long this carnage can go on…CNBC✔@CNBC
Goldman Sachs is pledging $300 million to support CDFIs and small businesses amid the coronavirus crisis. "We're excited to play our role in helping get our capital on our balance sheet deployed out to these small businesses," CEO David Solomon says.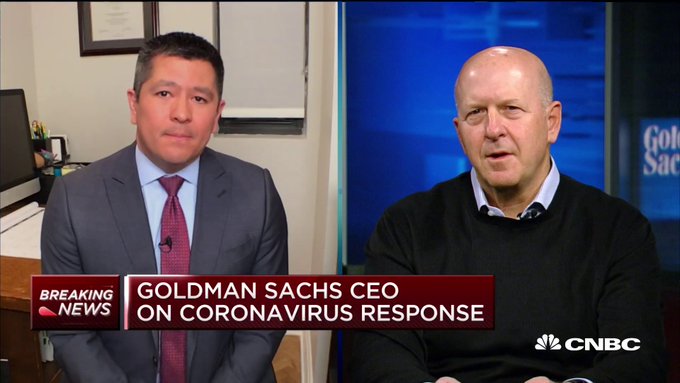 And so have the rest of America. Goldman Sachs predicted this week that the U.S. economy will shrink by 34%.